So we told you how we got a new kitchen rug here, but we just had to submit these pictures as further proof that Burger is a weirdo. A weirdo who crushes things with his neck.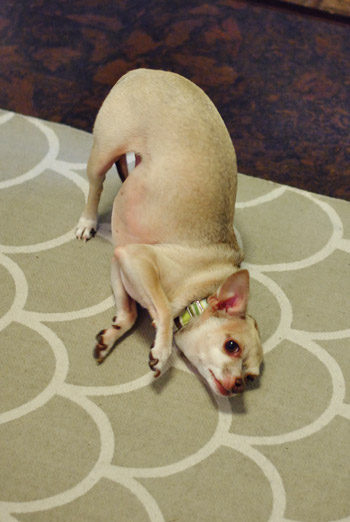 There was a thread or piece of lint or something on the rug that Burger mistook for something worthy of an attack. So he proceeded to roll and rub all over it, apparently in some vigorous effort to smoosh it.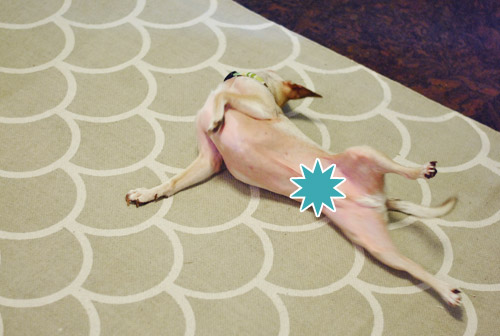 This neck-rub offensive move is usually done outside on helpless bugs and dirt spots that look like bugs. Meaning that during the summer months especially, Burger may come in sporting flattened cricket parts or a bug-like wad of mulch on his side. Trust us. It's as lovely as it sounds.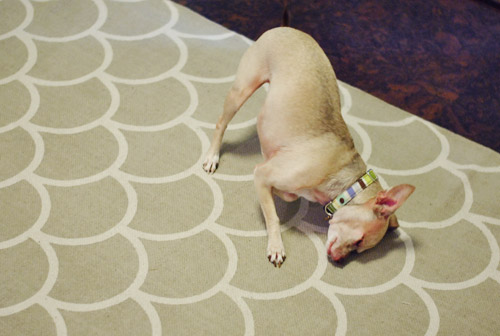 But this particular rug romp was pure amusement, so I snapped what I could as he flailed around on the ground like he was doing the backstroke.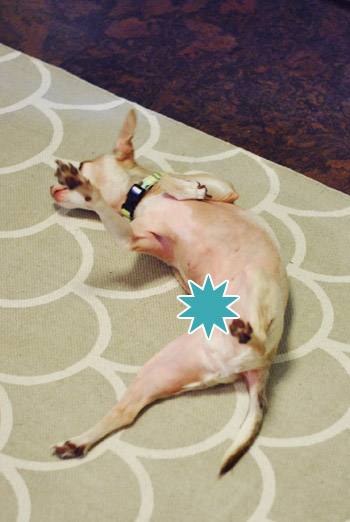 Sadly the thread must've given in to Burger's attack (or Burger just became uninterested) because before I could find the video camera to really catch how crazy this looks in real life, he stopped. But perhaps another piece of lint will wander into his sights again soon and I'll have a second chance.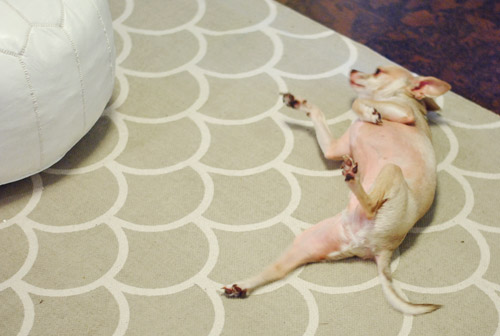 Please tell us we don't have the only dog who does this.
&nbsp Comment

&nbsp&nbsp&nbsp

&nbsp

&nbsp
If you enjoyed this post, please leave a comment or subscribe to the feed and get future articles delivered to your feed reader.
182 Comments