Archive for January, 2012
Ahhh – holiday pics! We're totally overdue to share a ton of Burger & Clara shots from over Christmas, we just took 45,890 and have to sort through them. Hopefully we'll get 'er done by tomorrow. In the meantime, let's go back in time. While digging through some old pictures this week (to find some old high-res photos to send to our publisher for our book's introduction) I came across these, which we must have saved for some odd reason. They're from 2009 when we were painting the ceiling of our old sunroom. I believe the conversation around these snapshots went something like this:
SHERRY: I need to take a picture of our progress. Can you duck out of the way?
JOHN: Sure thing.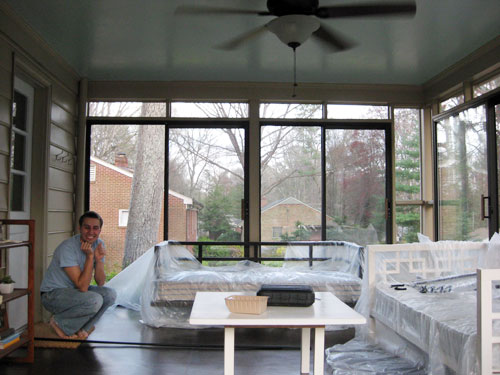 SHERRY: I can still see you. You probably just need to leave the room entirely.
JOHN: No wait, is this better?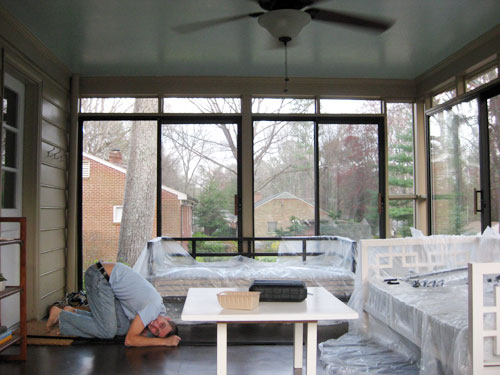 SHERRY: No, I can see your whole body. You just need to get totally out of the way.
JOHN: Wait wait! I know what'll do the trick. Just angle the camera up a little bit.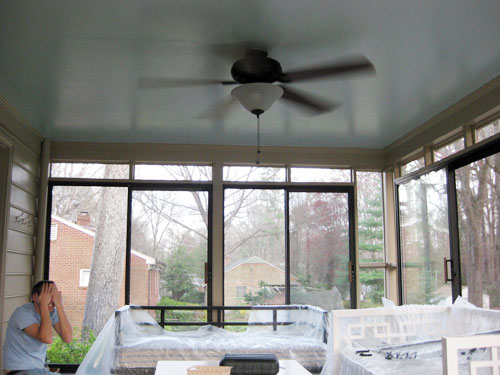 SHERRY: Incoherent giggling.
JOHN: I can't understand you.
I don't know if we ever got the in-progress shot, but we did eventually finish painting the sunroom ceiling. And I must have managed to leave the room for the after shots.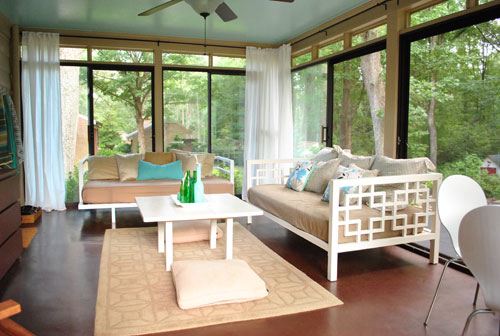 We're so weird.