Archive for January, 2012
This afternoon's post over on Young House Love featured yet another photobomb by Burger, who just loves to get involved whenever he hears the camera shutter snapping (you know, if he's not sleeping or eating or doing something else that's more pressing).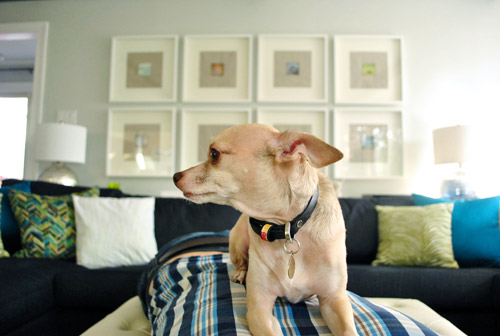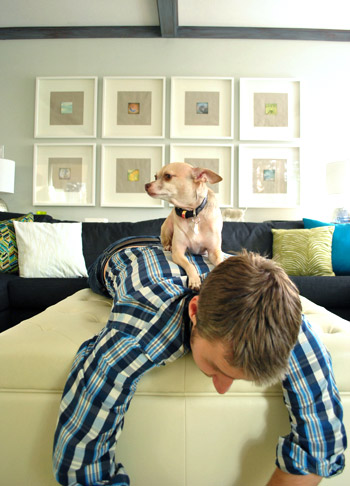 We actually paused this particular photoshoot to give Burger some attention, which involved a little bit of nuzzling…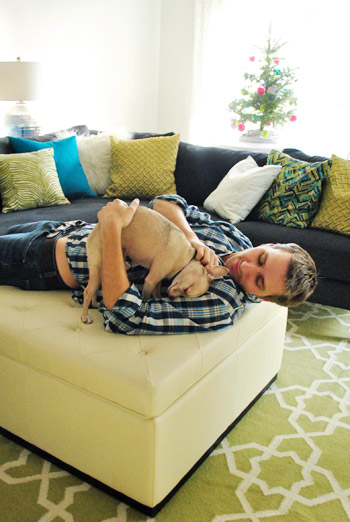 … and then nuzzling turned into his other favorite form of affection: licking. Particularly, right up the nose.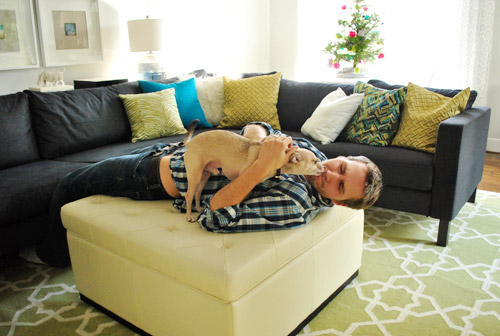 For a little dog, his has quite the reach with that tongue. I think he got some brain this time around.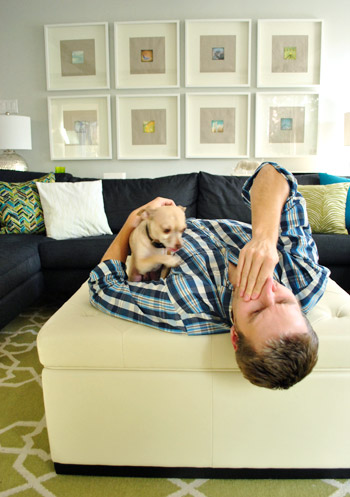 But in spite of the occasional nostril attack, we love being loved by this guy.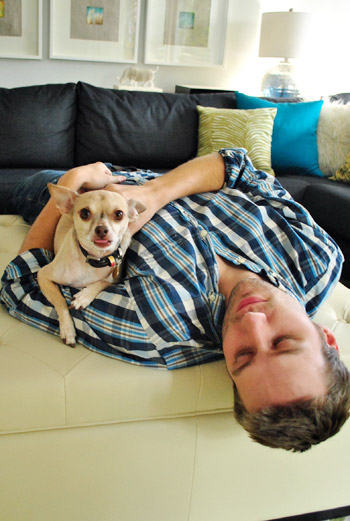 Oh yeah, and we finally took down our Christmas decor this weekend. So although our tabletop tree is in the background in a few of these pics, it's sadly gone now. Until next year (yes, Sherry is already counting down the days…).
Now that our Christmas light are officially (and finally) put away for the season, we couldn't help but look back one more time at all of the great light displays here in Richmond that we enjoyed (if we're being perfectly honest, we wrote this post a day or two after Christmas but somehow forgot to click publish. Oops. Then Donna's comment on Young House Love jogged our memory. Hence it's egregiously past-the-season lateness).
We loved visiting Lewis Ginter Botanical Gardens with John's parents. They deck the grounds out in thousands of lights each year for their nightly Gardenfest of Lights: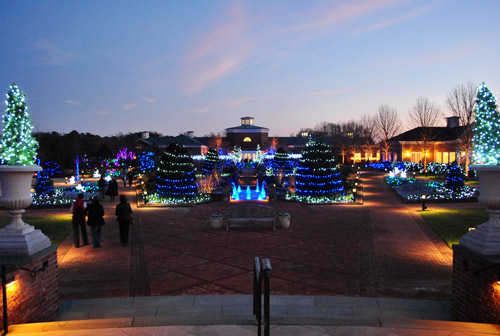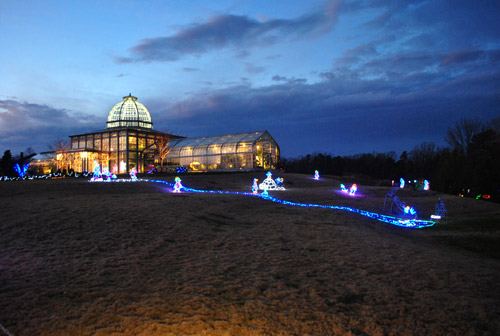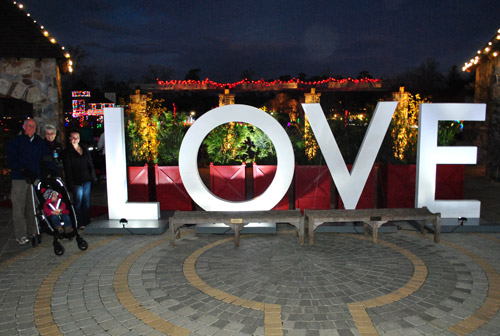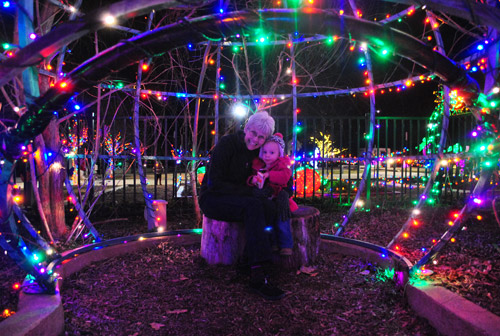 And on the day after Christmas we all took John's uncle Don and aunt Debbie downtown to the James Center, which also boasts its fair share of twinkle: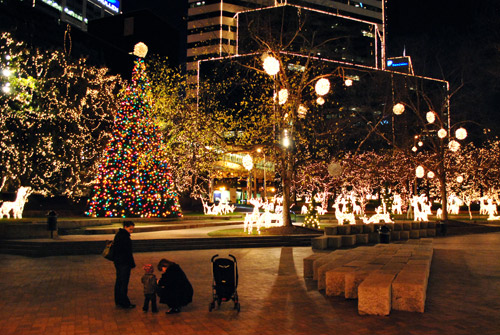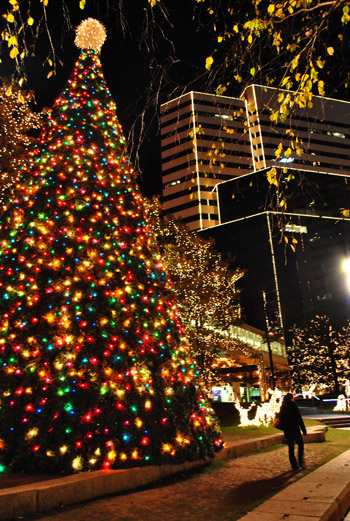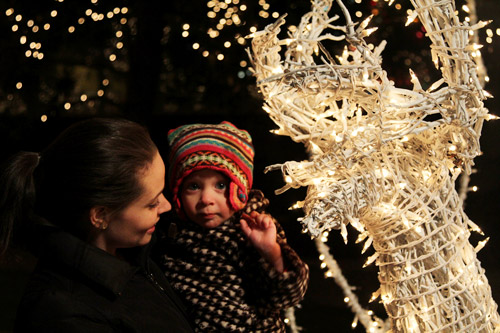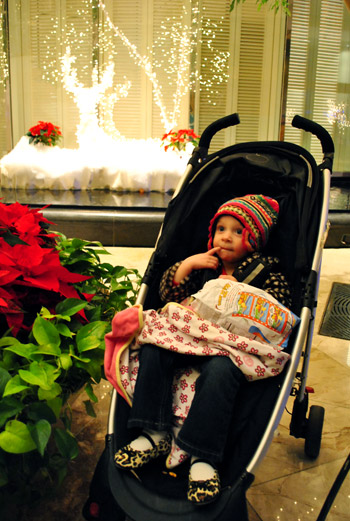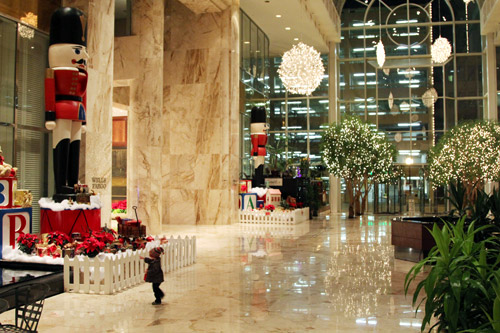 And after stopping around there, we drove home via Monument Avenue to check out some of the grand lights on the grand homes there. John's uncle hopped out to get a few pictures, like these: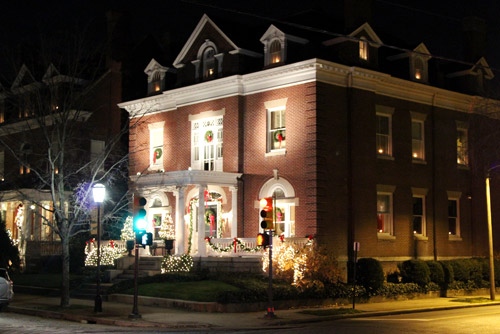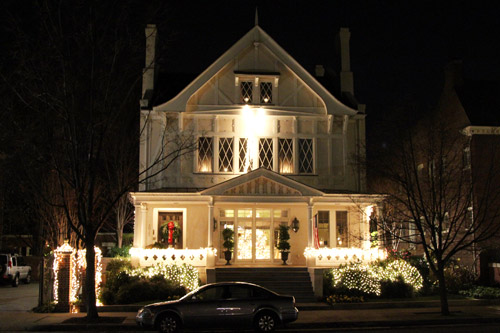 Oh this makes us so sad to know that the Christmas light season is over. I guess we'll just start the 11 month countdown until they come back…