This afternoon's post over on Young House Love featured yet another photobomb by Burger, who just loves to get involved whenever he hears the camera shutter snapping (you know, if he's not sleeping or eating or doing something else that's more pressing).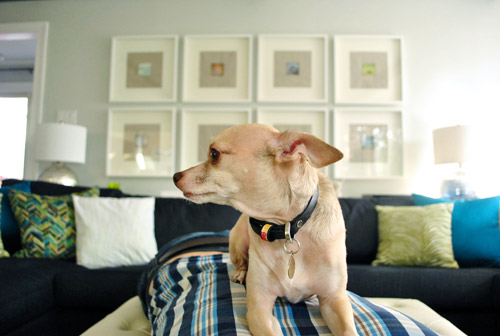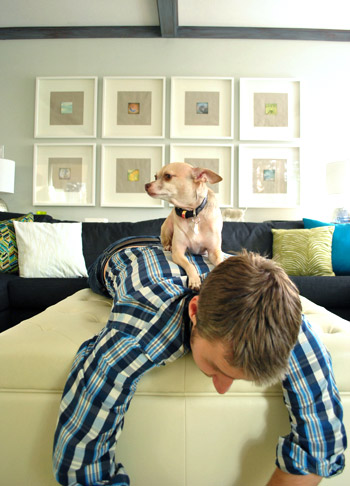 We actually paused this particular photoshoot to give Burger some attention, which involved a little bit of nuzzling…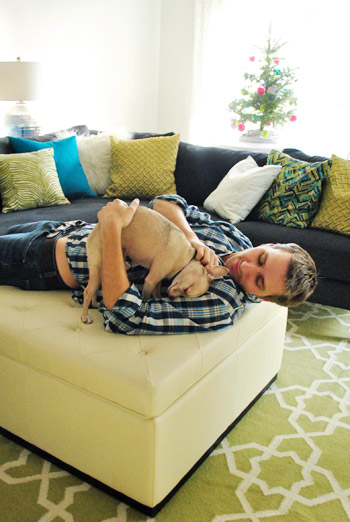 … and then nuzzling turned into his other favorite form of affection: licking. Particularly, right up the nose.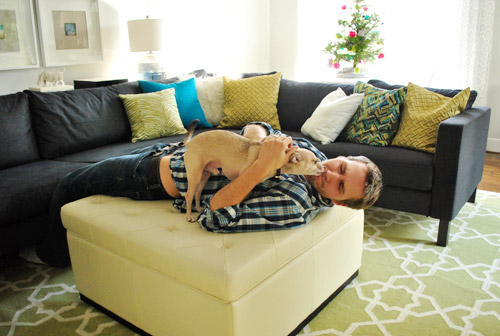 For a little dog, his has quite the reach with that tongue. I think he got some brain this time around.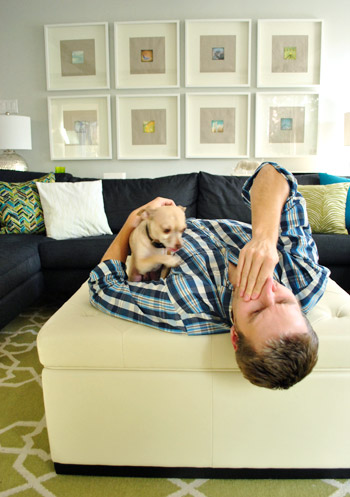 But in spite of the occasional nostril attack, we love being loved by this guy.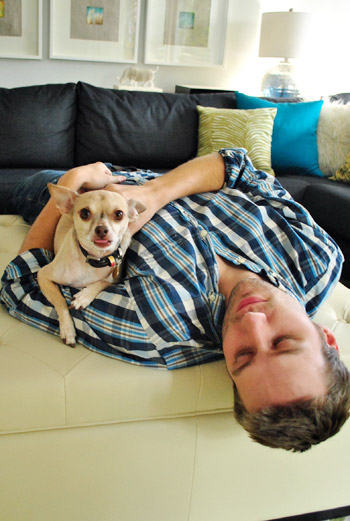 Oh yeah, and we finally took down our Christmas decor this weekend. So although our tabletop tree is in the background in a few of these pics, it's sadly gone now. Until next year (yes, Sherry is already counting down the days…).
&nbsp Comment

&nbsp&nbsp&nbsp

&nbsp

&nbsp
If you enjoyed this post, please leave a comment or subscribe to the feed and get future articles delivered to your feed reader.
70 Comments