So it's clear that Clara has a thing for dogs. And has absolutely no fear of them. In fact, she likes to get all up in their business (as we previously saw here and here). Her latest canine cuddlebug was her cousins' dog (and Burger's nemesis): Tuck. Forgive the terrible iPhone-ness of these pictures, there was hardly any light but it was too funny not to photograph.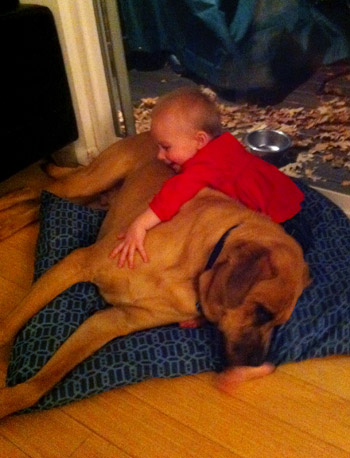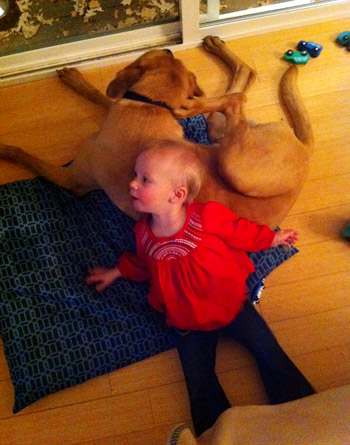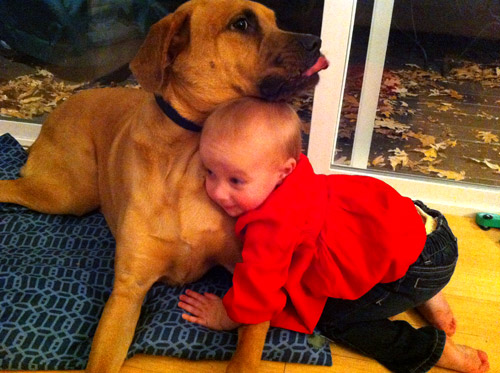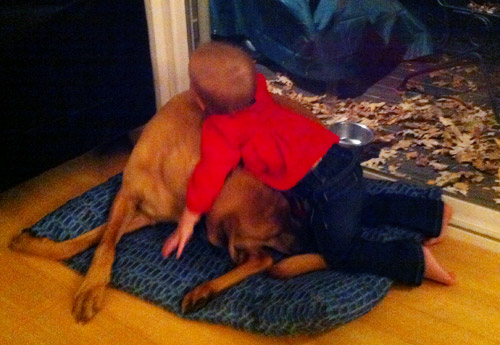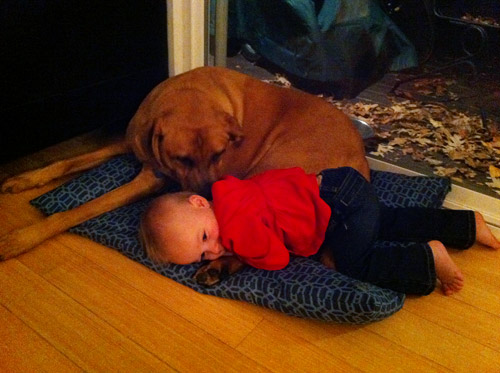 A big thank you goes out to Tuck for being such a gentle giant. Although it certainly didn't teach Clara any lessons about personal space…
&nbsp Comment

&nbsp&nbsp&nbsp

&nbsp

&nbsp
If you enjoyed this post, please leave a comment or subscribe to the feed and get future articles delivered to your feed reader.
106 Comments