Archive for December, 2011
Last Saturday we hit up the Richmond Christmas Parade which is apparently a holiday tradition 'round these parts, but amazingly something that we've never been to ourselves in over five years of living here. We decided to go kinda last minute and thought we'd just watch for about 30 minutes before going home to put Clara down for her nap.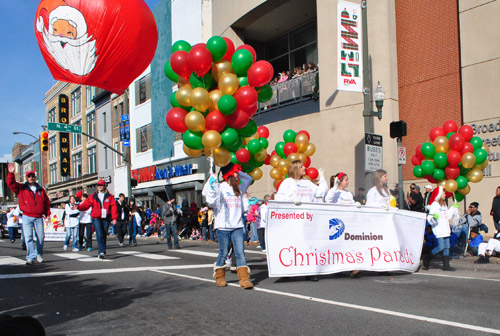 But we (including Clara) had so much fun that we stayed for nearly all 2 hours.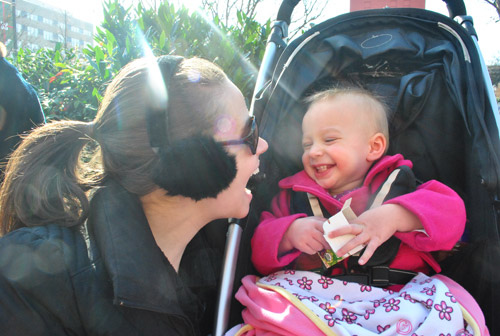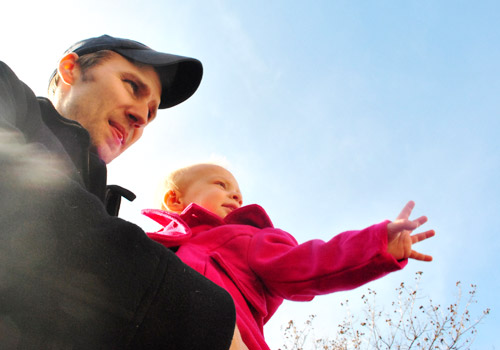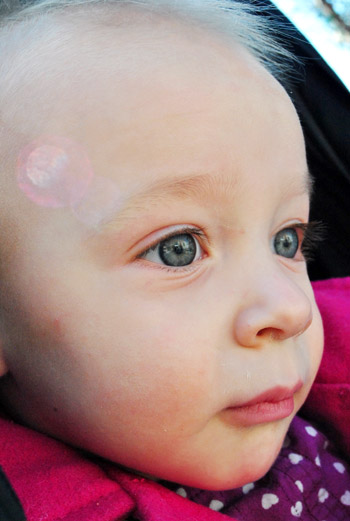 There were balloons…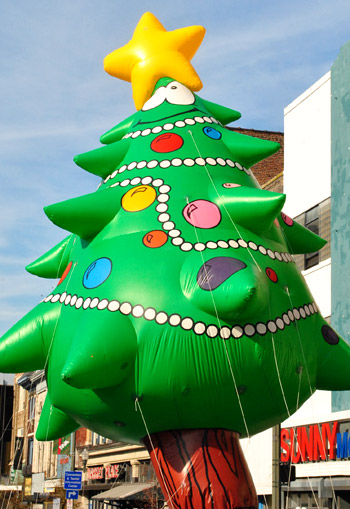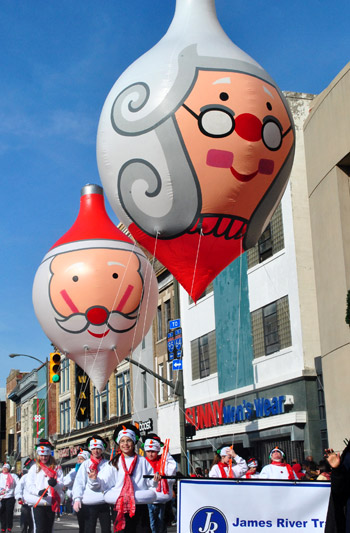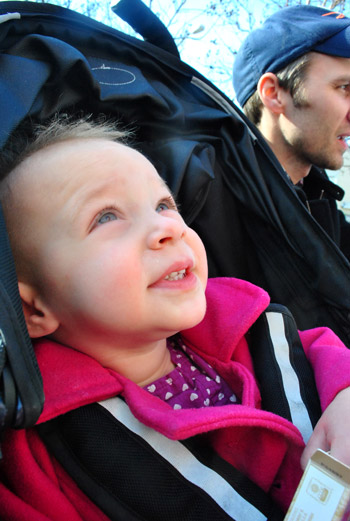 …including the infamous Rudolph balloon (he went viral last year after the "tragedy"). Don't worry, he made it through in one piece this year.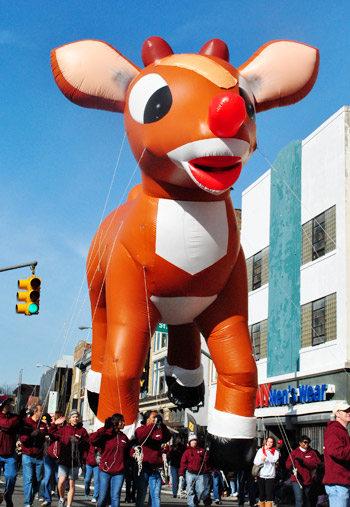 There were lots of marching bands, as any good parade should have.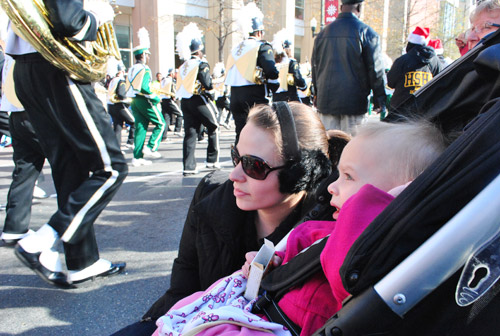 Oh, and Shriner cars too. Also a parade must have.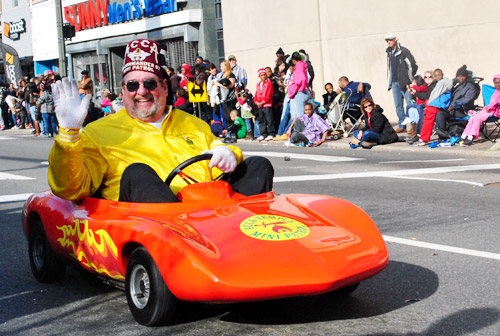 All in all, it was a very festive morning.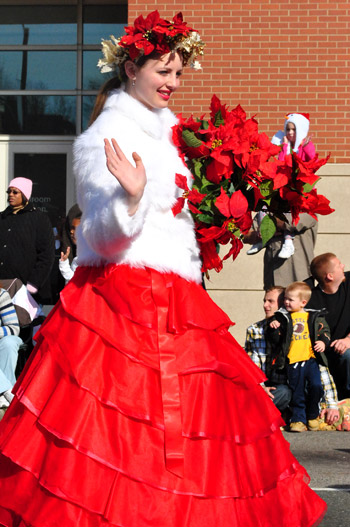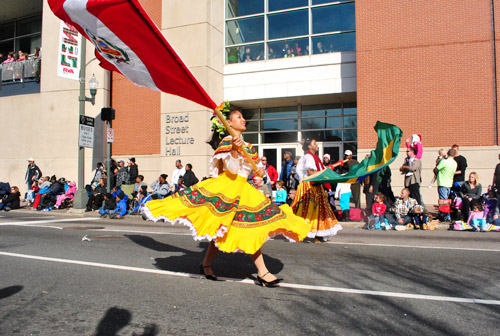 Though there were definitely some non-traditional elements to this holiday parade. Like the Harlem Globetrotters (this guy gave Clara a high five – and she was extremely confused by it).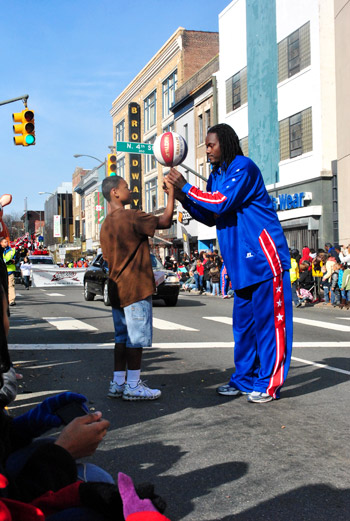 Roller girls.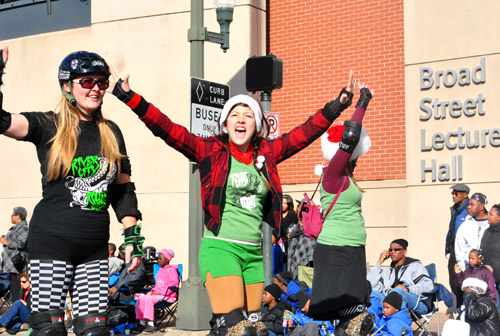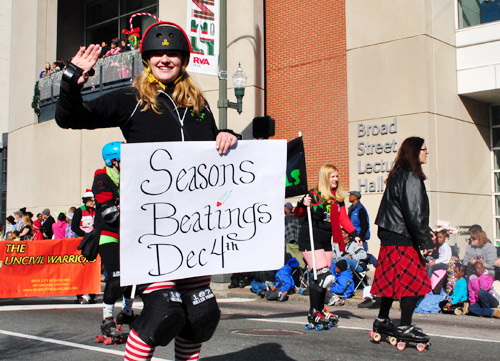 Hula hoopers.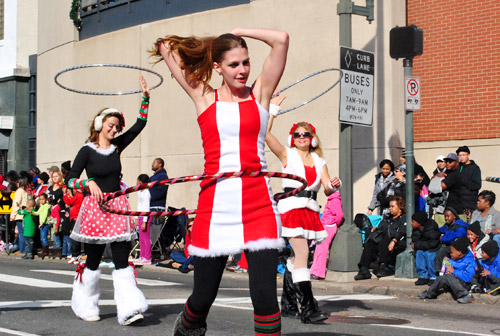 Storm troopers.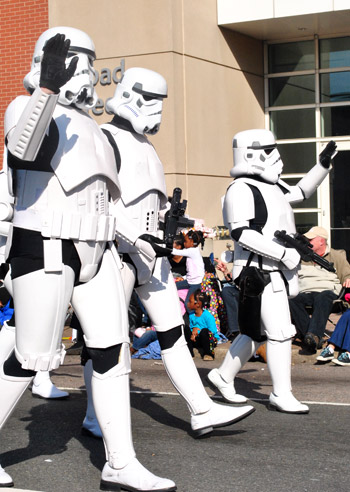 And where there are storm troopers…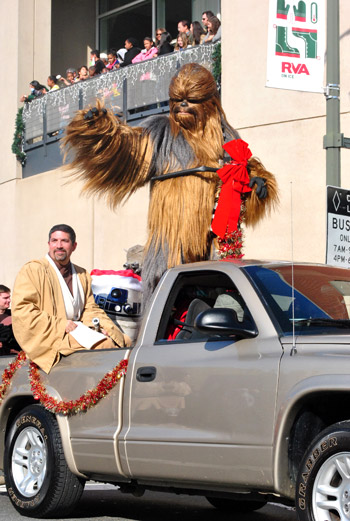 Sometimes this city is very weird. But good weird.
Maybe next year we'll come more prepared (i.e. with more raisins) so we can see the end of the parade. I think maybe we missed Santa. But this gal (and her parents) had a grand ol' time.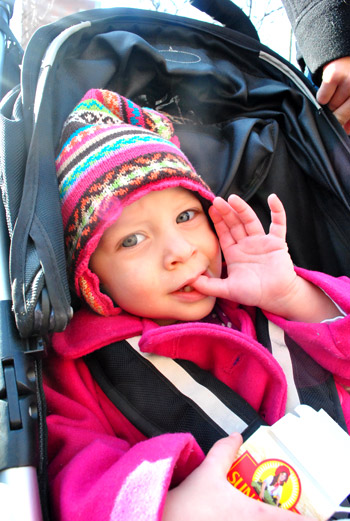 Oh and Burger was happy to stay home. We tried bringing him to a parade a few years ago – and we definitely learned our lesson (loud noises = Burger freaking out and trying to run up your body and stand on your head like a cat). Poor guy. So he got some good naps in while we were out and about.
Thanks to the influence of her older cousins and the dollar spot at Target, coloring is Clara's newest obsession.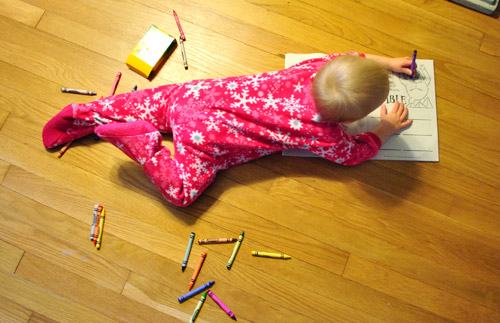 She can be in the middle of a meal, the middle of a crying fit, or even in the middle of the diaper change and suddenly just say "Color?" Which loosely translates to: Get me to my coloring book and crayons – STAT! Or I'll just keep saying 'Color?!' with intensifying urgency until I'm screeching like my life depends on it.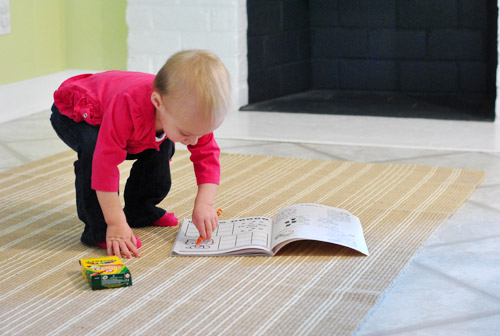 We love that she's so into an independent activity. Now if only each coloring session would last longer than six minutes…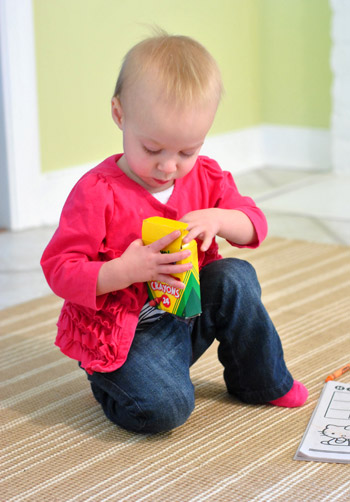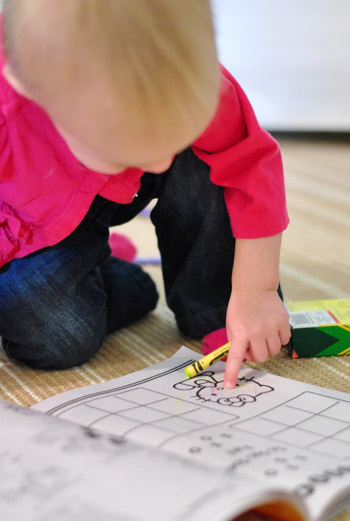 Oh yeah, and do you notice which hand she seems to be favoring? Looks like we may have a lovely leftie on our hands…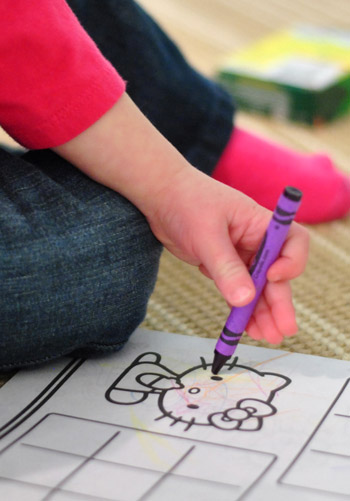 I'm thrilled because two of my favorite people ever are left handed (my brilliant father and my best friend Cat). Anyone have any experience with kiddos who favor a hand at 18 months? Does it usually stick? Any other leftie kiddos out there?