Archive for December, 2011
One of the perks of John's parents' new neighborhood here in Richmond is that Santa comes to visit a couple of weeks before Christmas. Aka, we get to avoid the mall crowd and be one of a dozen or so families that get to meet the Clauses. Though Clara, who's currently in a super shy stage, only got about this close to Saint Nick.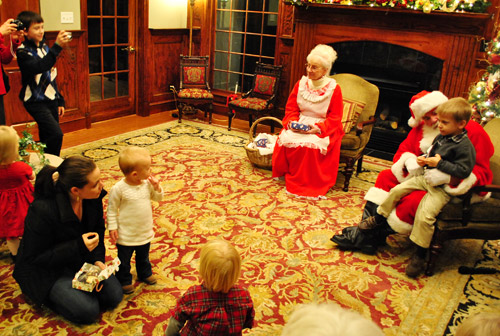 We weren't expecting a quiet lap sitting to happen this year, so we weren't surprised when Clara kept her distance (her Santa obsession only extends to cartoon/inflatable Santas apparently). But her shyness started to melt away when the red-suited guy broke out a story.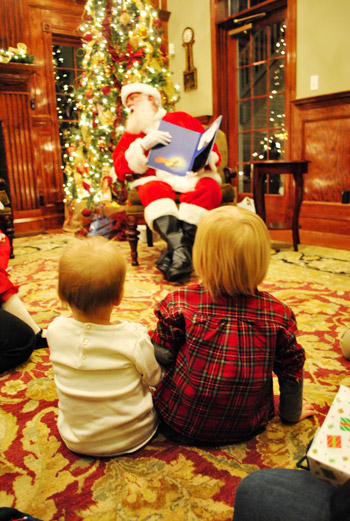 She immediately plopped down next to her cousin Emanuel, held his hand (cue the collective "aww") and intently watched Santa read The Night Before Christmas.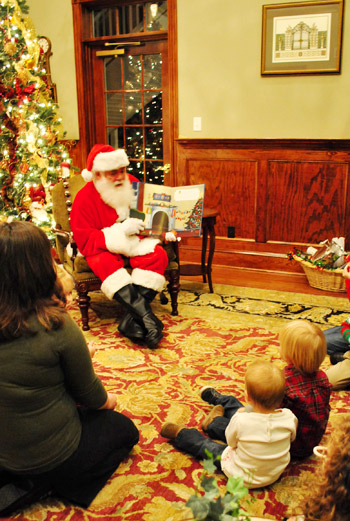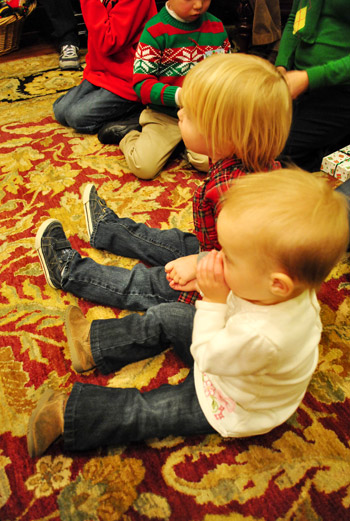 Actually, the quiet sitting only lasted for a few pages of the story. Emanuel got excited when a train made an appearance in the book, which got Clara up and slowly inching closer to Mr. Claus.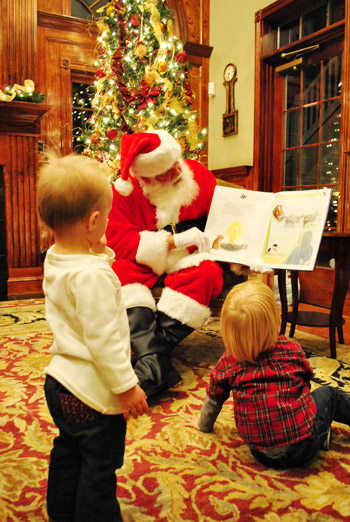 By the end of the evening, I think we got within two feet. And we even managed to get a "bye bye Santa!" squeal on our way out. Maybe the lap will happen next year…
So it's clear that Clara has a thing for dogs. And has absolutely no fear of them. In fact, she likes to get all up in their business (as we previously saw here and here). Her latest canine cuddlebug was her cousins' dog (and Burger's nemesis): Tuck. Forgive the terrible iPhone-ness of these pictures, there was hardly any light but it was too funny not to photograph.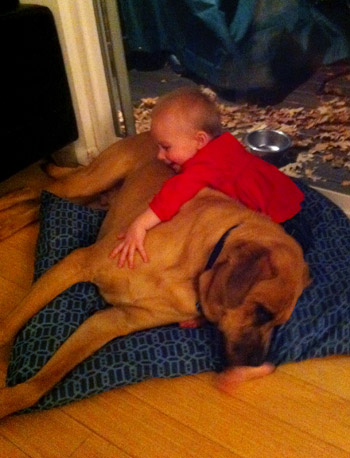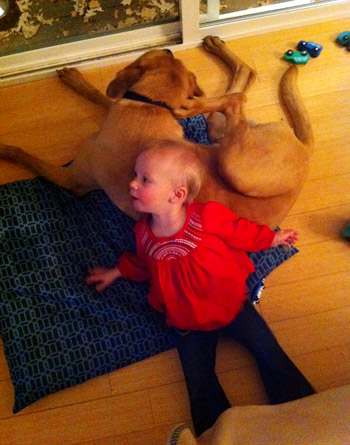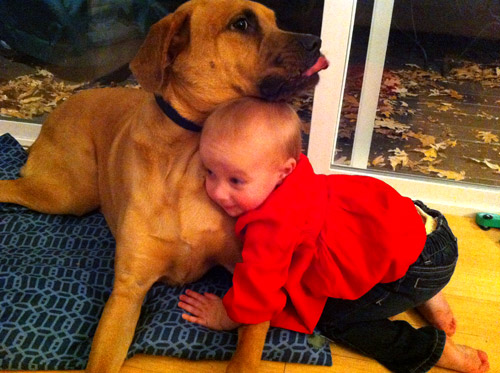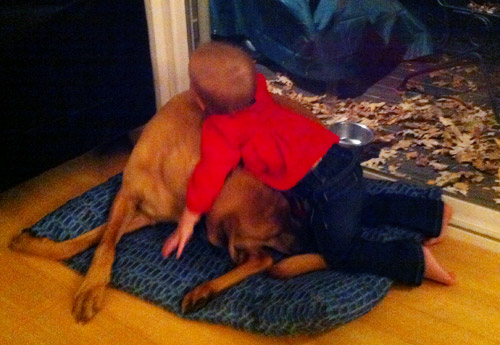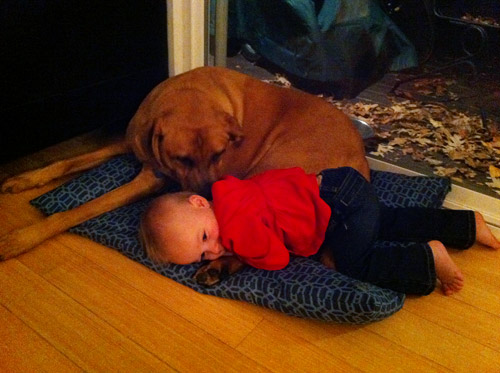 A big thank you goes out to Tuck for being such a gentle giant. Although it certainly didn't teach Clara any lessons about personal space…