Archive for November, 2011
Well, we had all sorts of elaborate Halloween things planned with our next door neighbor (and their 2.5 year old daughter – er, bumblebee)… only to have it start drizzling before our trick or treating could even get underway. But we still got Clara decked out in her costume (including a pink bow to girlify her monkey outfit) and broke out the umbrella and bravely headed out to ring a few doorbells. Three to be exact. Note: I love how the button on my coat looks like I'm wearing a big dangle earring in just one ear.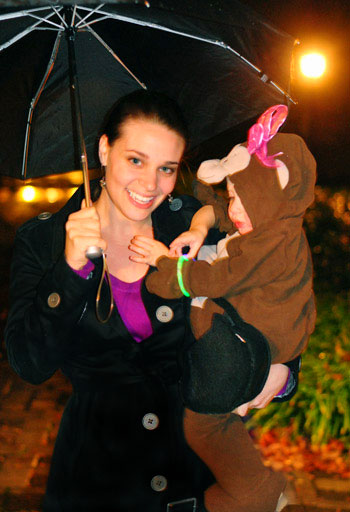 Basically our big plans with the neighbor turned into you-come-to-our-house, we'll-go-to-yours (along with a few others while we were out there). But it was totally worth the trip, because Clara was IN LOVE with her smidge of Halloween loot. And how cute is her kitty candy bag from Grammy?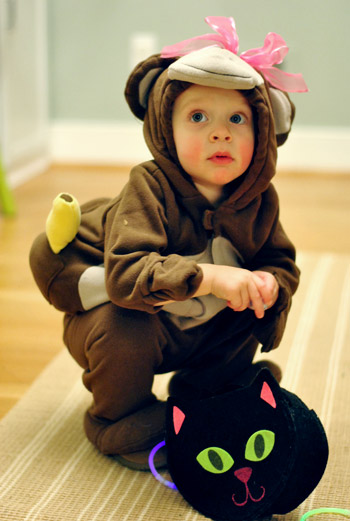 Her spoils consisted of a few plastic bracelets and a few lollipops. But for Clara, it was the best Halloween ever.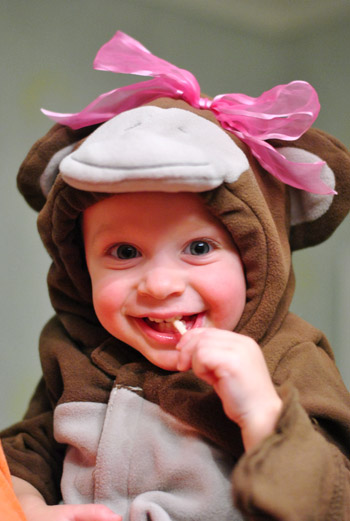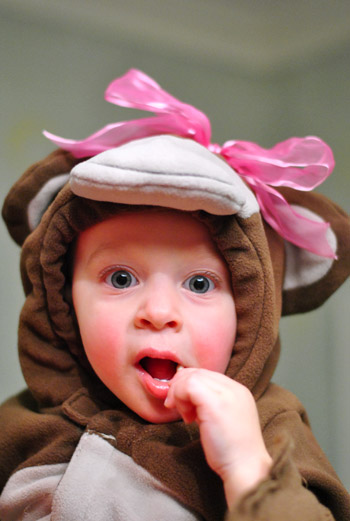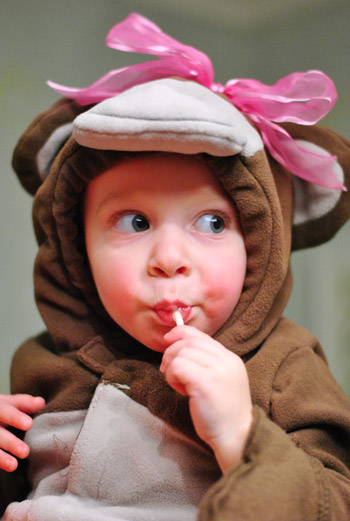 And we, her parents, agree. Best. Halloween. Ever.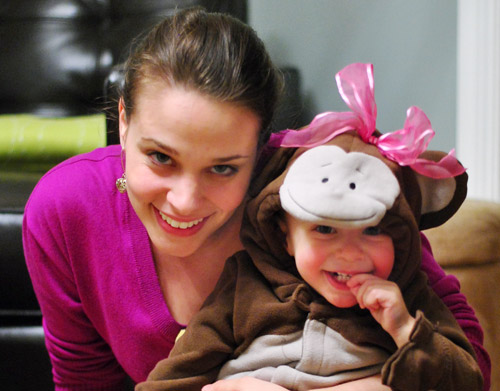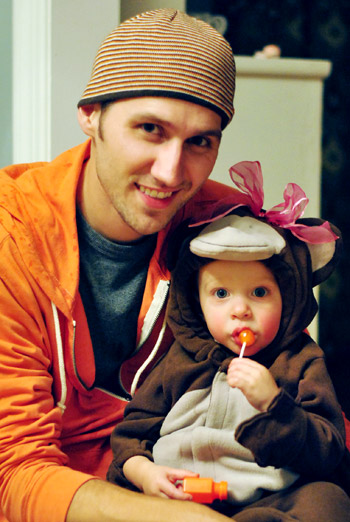 Oh, and we did get fair amount of trick-or-treaters at our place (mostly older kids with more rain-tolerant parents). Clara enjoyed helping us hand out candy and Burger enjoyed barking his head off at the "intruders." Plus, Clara got some quality time pushing her mini-me (aka: Monkey Baby) around in her toy stroller.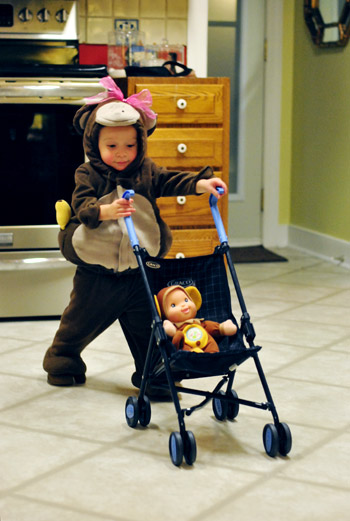 Already counting down the days until next year. We already have some costume ideas…