Yesterday Clara hit the seventeen month mark. But it's a lot easier to call her "almost one and half" (so people don't have to do lots of math when we tell them her age).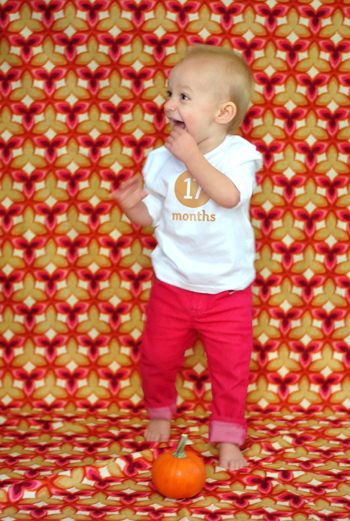 She basically gave us two looks during this little photo session: (1) sitting and sucking her thumb while staring at her pumpkin and (2) running around everywhere. Obviously we opted for the standing one where she happened to be in the right spot, but here's our favorite sitting outtake: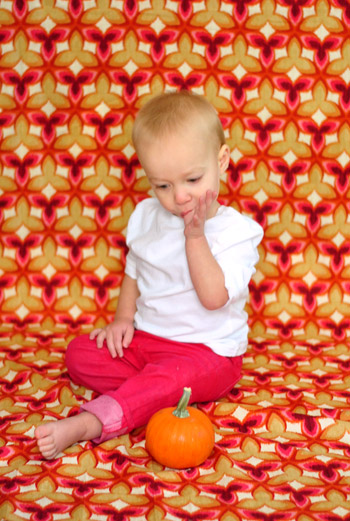 Such a sweet girl. They grow up so fast (sniffle).
&nbsp Comment

&nbsp&nbsp&nbsp

&nbsp

&nbsp
If you enjoyed this post, please leave a comment or subscribe to the feed and get future articles delivered to your feed reader.
51 Comments