Archive for October, 2011
Clara loves her some doggies. So imagine her delight when she met Sage & Simon, the two rescue dogs owned by our friends Matt & Kristin (the ones we stopped in to see in Charlotte, NC on the way to John's cousin's wedding).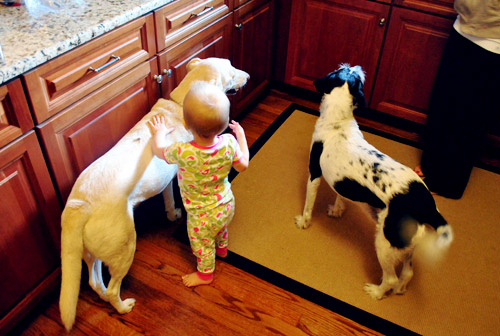 Clara was in heaven being around pooches that:
Were Bean-height (sorry Burger, she loved the novelty of bigger pups)
Actually stuck around to be petted (sometimes Burger plays hard to get)
By the end of our stay she was practically living amongst them. Waiting for treats… sharing their beds… playing in their water dish… sigh.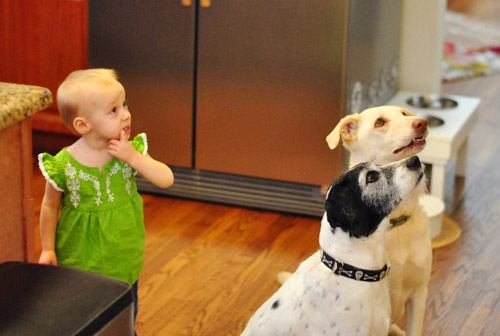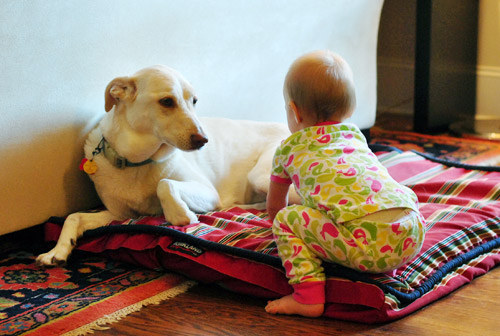 Thank goodness Sage, Simon, and their parents were very patient with Clara's determination to befriend some big dogs. And while we're at it, thank goodness for good friends. Here's me, Clara, and Kristin now.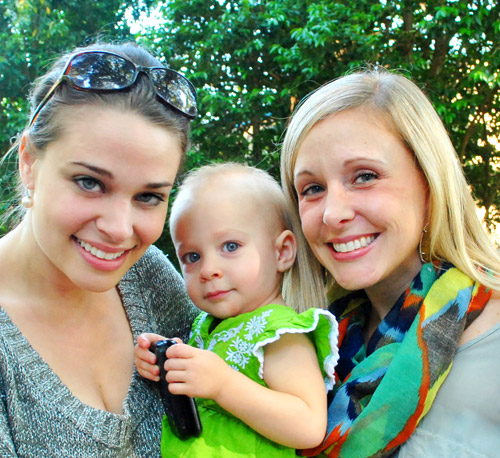 Ignore my weird face (not sure what the heck I was trying to do – I think I was bending forward to readjust Clara on my hip when John snapped this). Just try to focus on cutie pie Clara and sweet smiling Kristin. Miss her already!
As we first mentioned here, last weekend my cousin Megan and her now-husband Anthony got married in the Blue Ridge Mountains of North Carolina. It was a beautiful (though chilly) weekend filled with nice views, family, thrift stores, and – oh yeah – "I Do"s.
The wedding ceremony was held on a open-air mountain top chapel called "Pretty Place." Let's just say it lived up to its name and then some.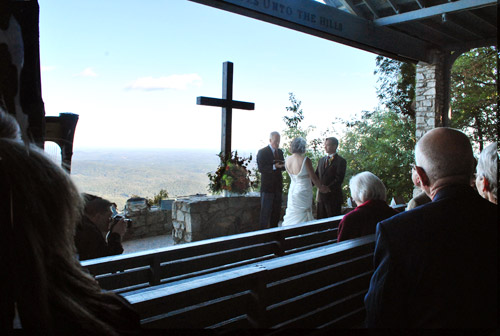 After Clara happily babbled her way through the ceremony (yes, we were those people) we headed to Rainbow Lake Resort for the tented reception filled with fall colors.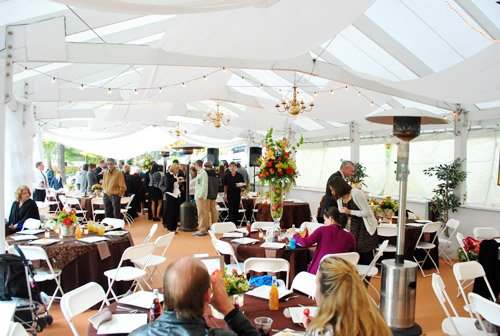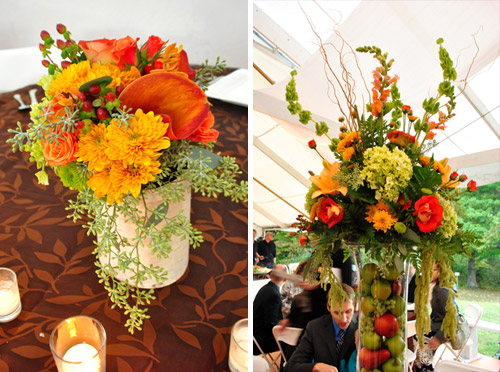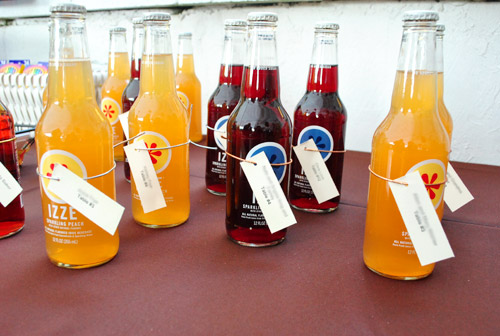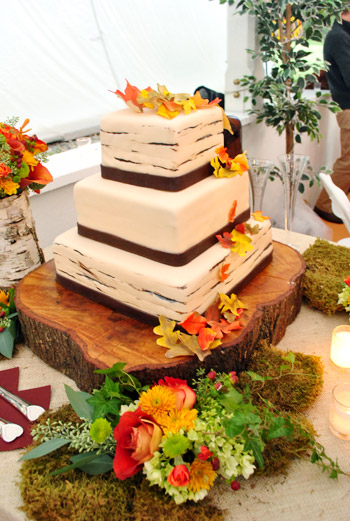 This was Clara's second wedding (her first being Sherry's brother's back when she was 4 months old), but it was the first one that she didn't sleep through. So a big thanks to whoever thought of the awesome idea to put out crayons and a Megan & Anthony themed coloring book for all of the kids. Between that, her big crazy hat, and a box of raisins, Clara had no clue that fall weather was upon us.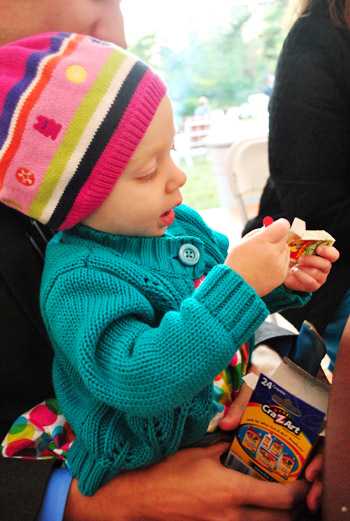 Congrats again to Megan & Anthony!