Archive for October, 2011
Yesterday Clara hit the seventeen month mark. But it's a lot easier to call her "almost one and half" (so people don't have to do lots of math when we tell them her age).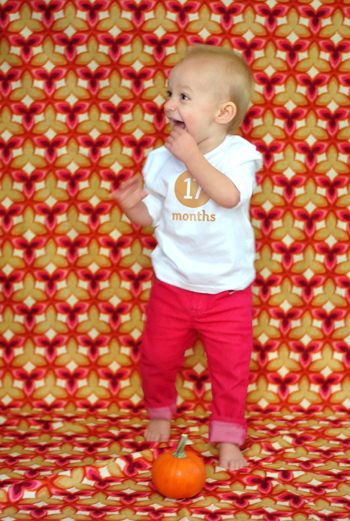 She basically gave us two looks during this little photo session: (1) sitting and sucking her thumb while staring at her pumpkin and (2) running around everywhere. Obviously we opted for the standing one where she happened to be in the right spot, but here's our favorite sitting outtake: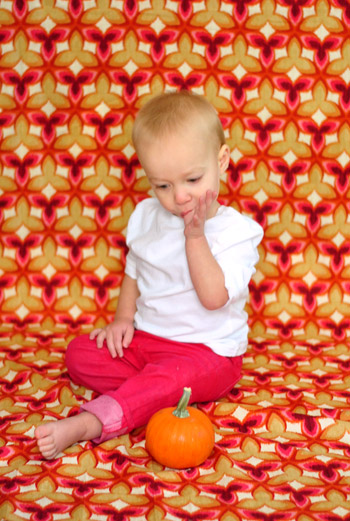 Such a sweet girl. They grow up so fast (sniffle).
Last week we hit up the State Fair of Virginia as a special little outing with Clara and my parents.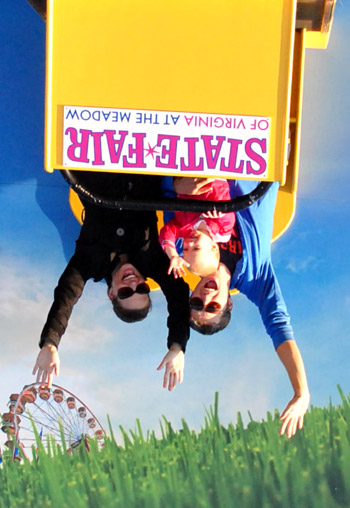 Don't worry, we didn't actually take Clara on a roller coaster. This was a fun little photo-op they had set up (like the ones below) that we were dorky enough to enjoy (it was rightside-up with an upside-down backdrop, and we flipped the photo after we snapped it). Bravo to Clara for actually putting her hand up!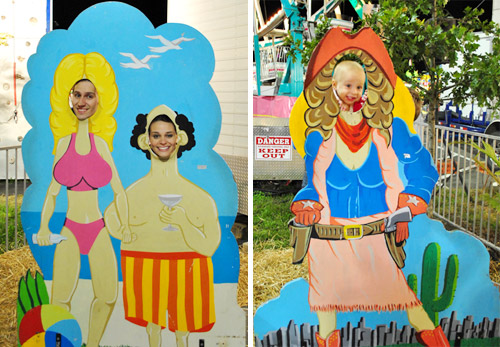 We were most excited to show Clara all of the farm animals, since cows and chickens are pretty much her Justin Bieber. Look at her staring in awe: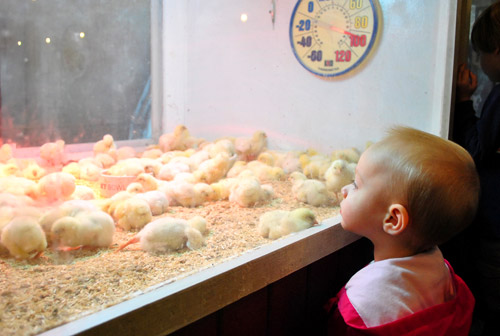 She was equally excited by all of the sights and lights, so we may have pushed bedtime back a little bit…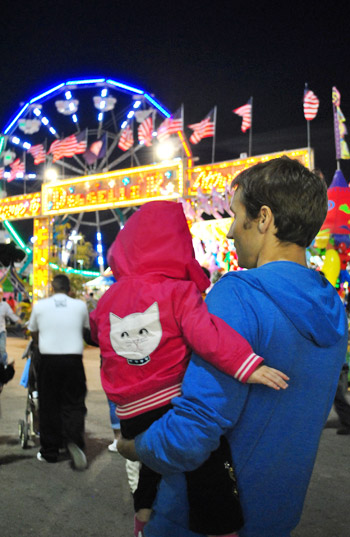 …and had some dessert in its place.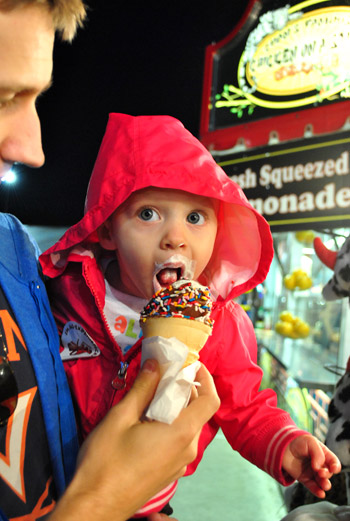 She put that momentary sugar rush to good use by getting some quality time with Tom Tom (that's what she calls my dad) watching the rides.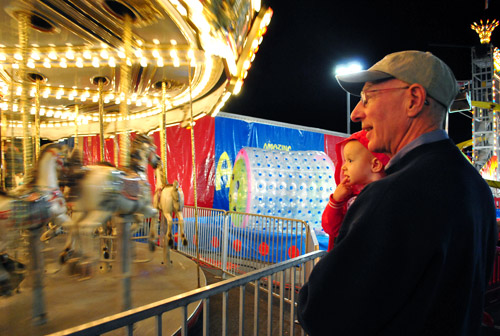 Maybe next year we'll actually ride some.