Last Friday our nephew Emanuel turned two. And what does every two year old deserve? A donut birthday cake, of course….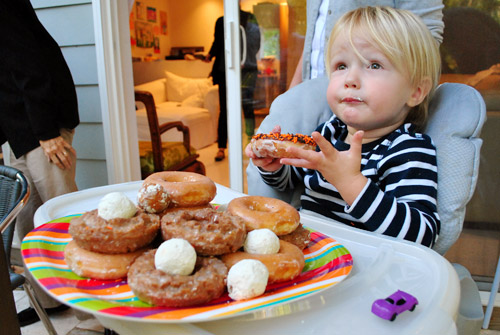 …and a cupcake. A beautiful face full of cupcake.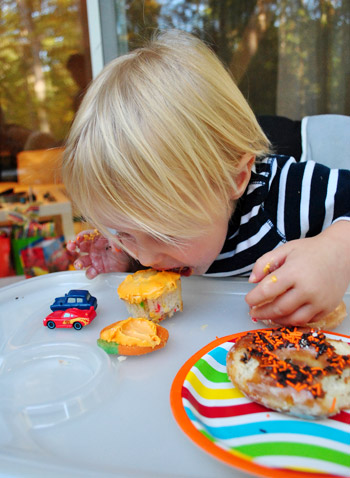 While the birthday boy was diving nose first into some icing, Clara was enjoying a nice afternoon swing behind him. Which was very exciting…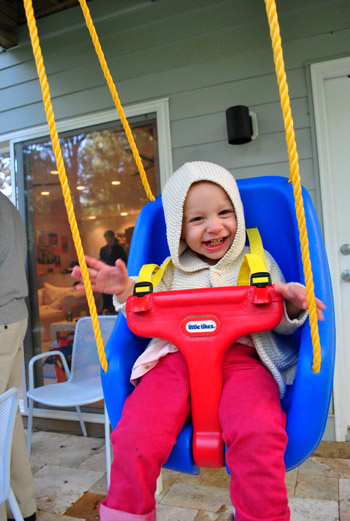 …and alternately very relaxing. Mmmm, open palm thumb sucking. Is there anything better?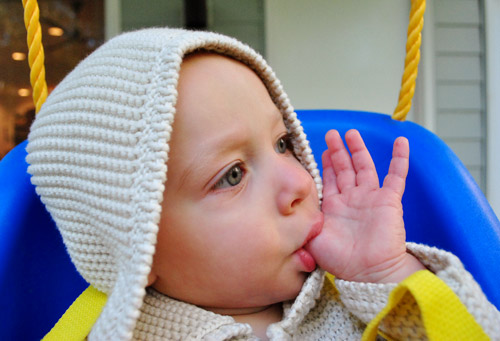 With all of the cousins on a sugar high, we broke out the football and Clara did her best to keep up with the bigger kids.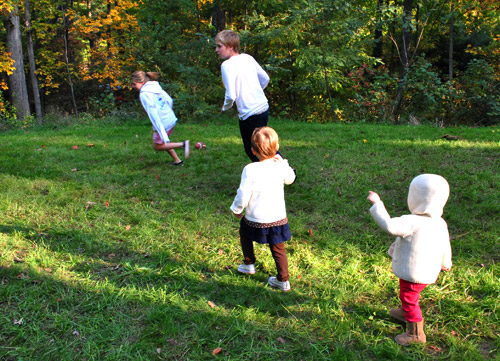 Thank goodness they're good sports and let her in on a few plays.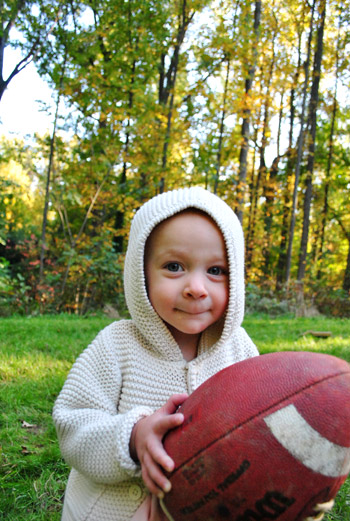 Look at that face. Best kid ever.
&nbsp Comment

&nbsp&nbsp&nbsp

&nbsp

&nbsp
If you enjoyed this post, please leave a comment or subscribe to the feed and get future articles delivered to your feed reader.
28 Comments