Clara's Nonna (aka, my mom) came to visit this weekend and treated herself to a stay at The Jefferson, a beautiful and historic hotel in Richmond.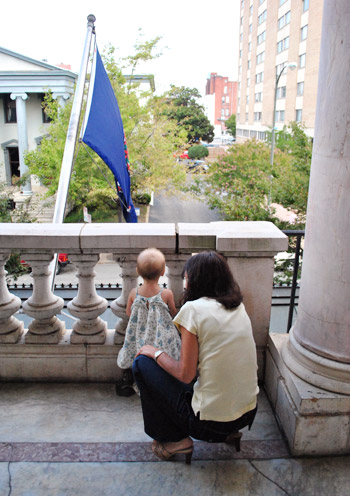 One of the more famous stories about the hotel is that they used to have alligators living in their fountain, so naturally there are alligator statues (and other references) throughout the building. Not surprisingly, Clara was psyched about this development.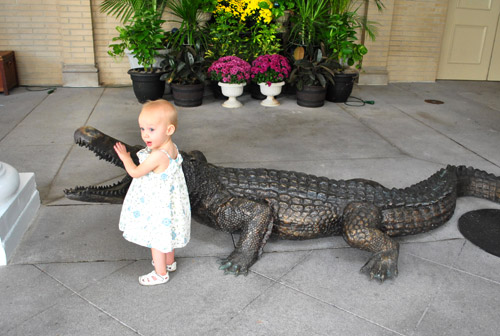 She even offered her book up as an afternoon snack.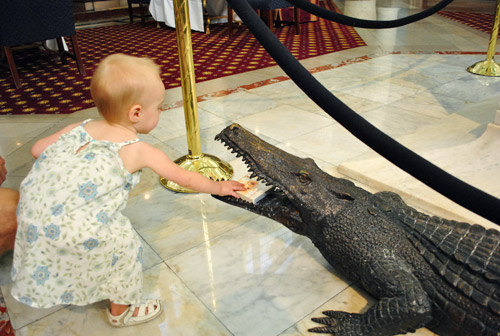 Such a good little sharer.
&nbsp Comment

&nbsp&nbsp&nbsp

&nbsp

&nbsp
If you enjoyed this post, please leave a comment or subscribe to the feed and get future articles delivered to your feed reader.
68 Comments