Archive for August, 2011
Hey, if Clara thinks toilet paper is this much fun, then I guess toilet paper is what we'll play with.
(Video here, in case you're on a smart phone and don't see the one above).
As the son of a library employee and a former library employee myself (during high school) I was very proud of Clara for completing her first ever summer reading program. We flexed the rules a little bit (she was supposed to read 10 books, but we practically do that in one sitting) so we read about 25 books total, each at least 6 times. For completing the program Clara got her name on the wall at the library (which is what I'm pointing at) and a meal was donated on her behalf to a local animal shelter.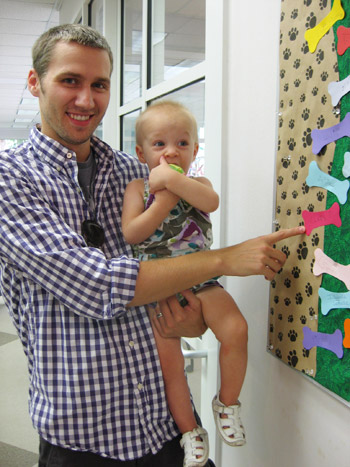 Proud dad slash former library employee moment for sure.